Maximize your revenue opportunities with access to big budgets and 30,000 businesses looking for quality leads. Our extensive network of advertisers enables you to get higher returns on high quality traffic. We empower you to work with top-notch brands, introduce your audience to relevant services and products, and monetize your website traffic.
As a publisher with EDM Network, you get access to several premium Pay Per Call offers to help grow your business. We invest in publisher development through regular communication, hands-on management services, and training from the industry experts.
EDM Network manages one of the leading, most diverse and productive Pay Per Call Performance Networks in the industry. We are now partners to some of the leading and highly specialized brands across the world.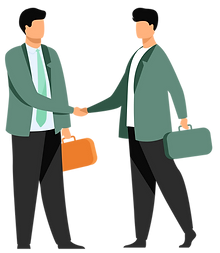 Partner with the world's leading brands
Working with EDM Network, you get access to an extensive network of prominent advertisers that fit your business model. We offer the resources you need to create a custom campaign and find the offers that will earn you quick, on-time payments.
EDM Network manage the entire revenue optimization and all communication, while supporting you along the way. Our experienced campaign managers will help you optimize your marketing campaigns and maximize your ROI. We are constantly striving to work with the most established and trusted advertisers in the industry. Our team of experts consists of highly skilled individuals with diverse backgrounds.
Working with EDM Network, you will get:
Consistent and faster payments
At EDM Network, we value our esteemed publishers. We pay generously for their efforts and they're always paid on time. We currently have thousands of offers, depending on your traffic and we ensure you get the best payouts for all the quality leads you deliver. 
Our advanced tracking platform features a customizable interface to suit your specific needs. The complete end-to-end solution makes it quit easy for you to onboard and start receiving higher ROI and conversions. 
Join us today to connect with the leading brands and help drive customer acquisition to make money.